Rating: 5/5
Summary from Goodreads: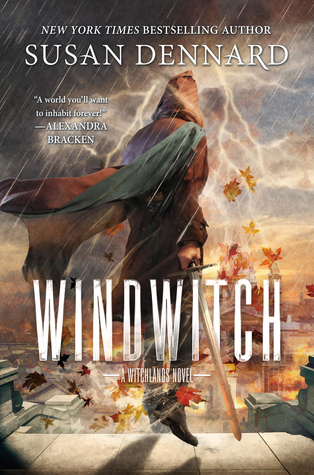 After an explosion destroys his ship, the world believes Prince Merik, Windwitch, is dead. Scarred yet alive, Merik is determined to prove his sister's treachery. Upon reaching the royal capital, crowded with refugees, he haunts the streets, fighting for the weak—which leads to whispers of a disfigured demigod, the Fury, who brings justice to the oppressed.
When the Bloodwitch Aeduan discovers a bounty on Iseult, he makes sure to be the first to find her—yet in a surprise twist, Iseult offers him a deal. She will return money stolen from him, if he locates Safi. Now they must work together to cross the Witchlands, while constantly wondering, who will betray whom first?
After a surprise attack and shipwreck, Safi and the Empress of Marstok barely escape with their lives. Alone in a land of pirates, every moment balances on a knife's edge—especially when the pirates' next move could unleash war upon the Witchlands.
Uh maybe I should not read such good books because I'm doing too many 5 star reviews!
But seriously, I enjoyed this book so much that I didn't even bother to take notes on the book. Susan did a masterful job weaving together the stories of Safi, Iseult, Aeduan, and Merik.
I honestly can't say enough good things. This is a terrible review. But just go read it. If you haven't read Truthwitch – READ IT.
The interpersonal relationships between the cast have become even more interesting and complex and it's a delight. My favorite evolution was with Iseult and Aeduan. I think Iseult may be my favorite character now.
I am one of Susan's biggest fans – she has been so open and honest about her struggles finding the right story for this book. For two years she worked on this book and barely made it in under the wire but I'll be damned if she didn't nail it.
So thank you, Susan, for continuing to put beautiful things out into the world.